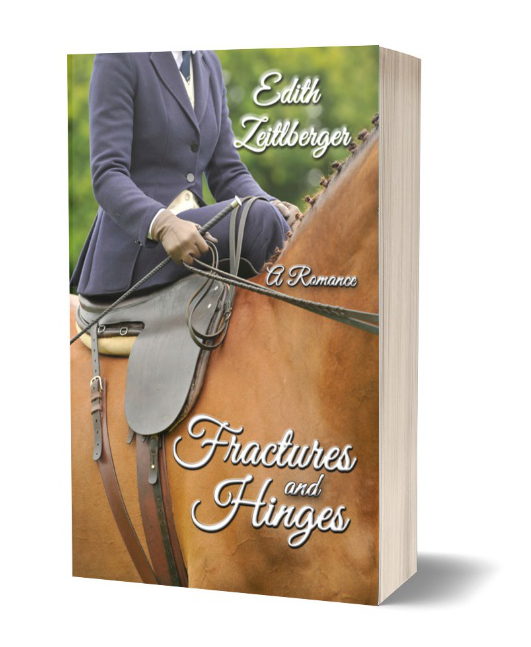 Gentleman Jack Meets
Downton Abbey!
Fractures & Hinges*
In the year 1903, Eleanor, the Duchess of Darnsworth, is the envy of many – a beautiful and sophisticated woman, happily married mother of three, well-respected lady of society and an accomplished horse-breeder. But beneath the perfect surface lurks the memory of a tragic loss that haunts Eleanor's every waking moment.
On a visit to Vienna, she encounters the independent-minded and strong-willed Countess Sophie von Hagendorf, who, with her academic pursuits and unconventional lifestyle, has chosen to break through the rigid confines society has set out for her. She, too, has had to create a façade towards the world; loss and a fateful accident have left their scars.
Sophie's brusque manners both exasperate and intrigue the Duchess, but with closer acquaintance, the two women discover a sympathy beyond anything expected and the prospect of a love that could redeem them both . . .
*Fractures and Hinges formerly appeared as the novel Imperial Whites and has been rewritten and expanded for its Tenth Anniversary Edition.
I received my copies of "Fractures and Hinges"!!! Here is a little unboxing video. The first one I ever did. The Chattering Teacup is behind the camera and the CEO is in hiding. Thanks for the support, your lordship!
To celebrate the release of "Fractures and Hinges", the Mistresses of Ceremony Lori L. Lake and C. A. Farlow joined Edith for this stream. If you couldn't attend the live event, here is the video to watch our lively chat.
I had the pleasure of a conversation about "Fractures and Hinges" with All Stars Book Club. Enjoy!