Welcome to the Teacup's Corner!
Join the Chattering Teacup on her adventures in all-things tea!
If I can tempt you to try something new and enjoy it, it would be my pleasure!
Comments are welcome!
Obukucha, Japanese "Good Luck" tea, is usually drunk at the beginning of the new year. The tradition started centuries ago at a temple in Kyoto. A mild Sencha is poured over a dried plum and kelp. Sometimes even gold flakes are added. Find out more about it at: http://gjtea.org/obukucha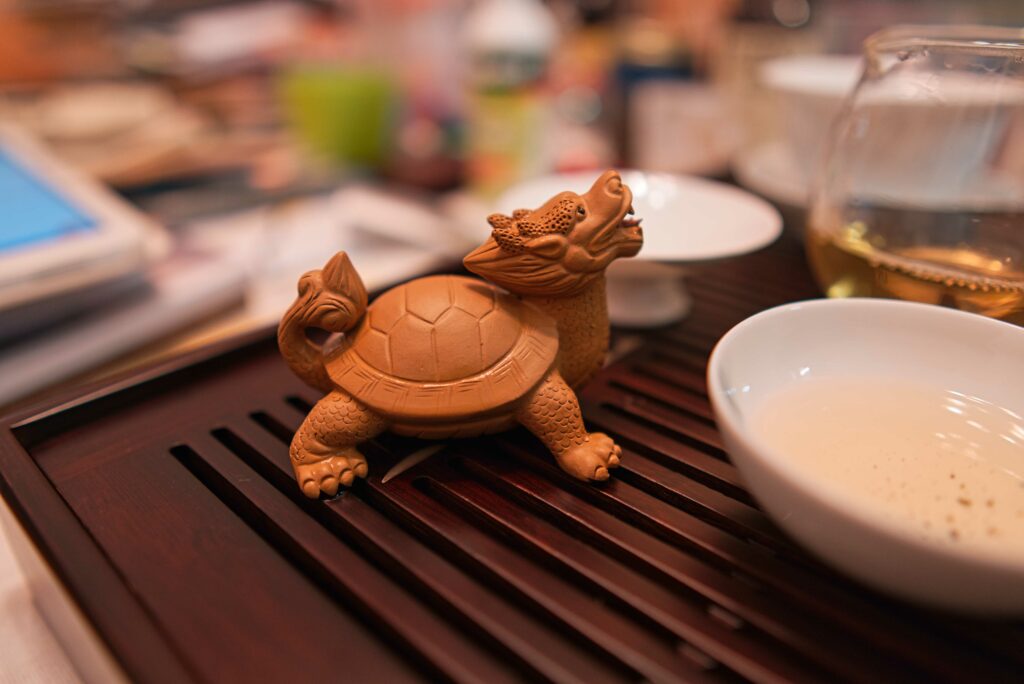 This beautiful Dragon Turtle begged me to take him home. I couldn't resist!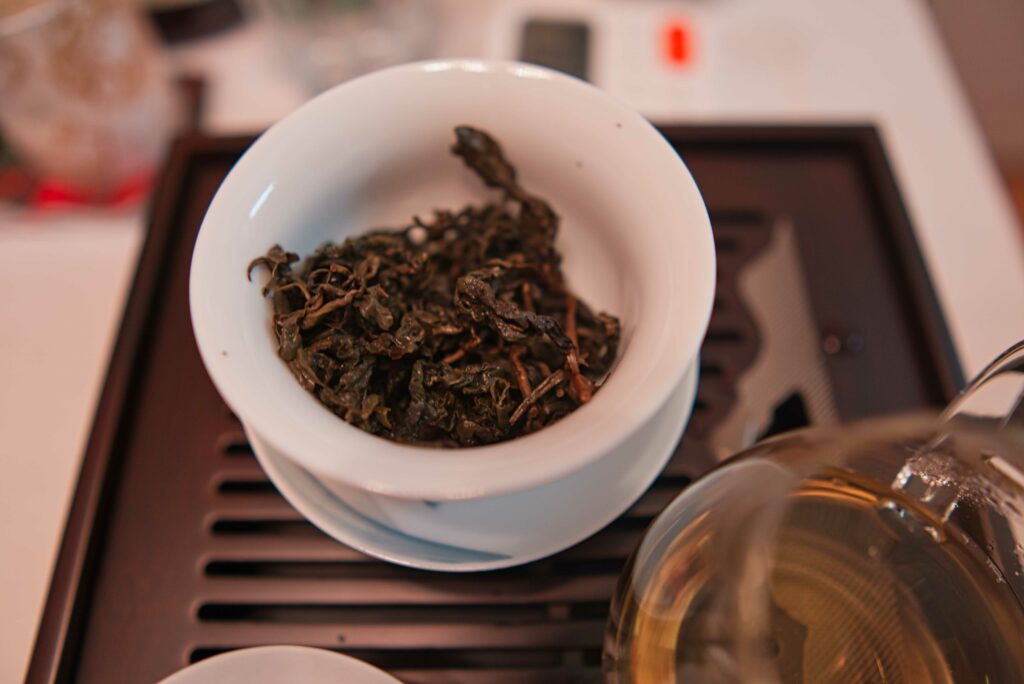 I thought it fitting to add him when brewing an oolong (meaning "Black Dragon").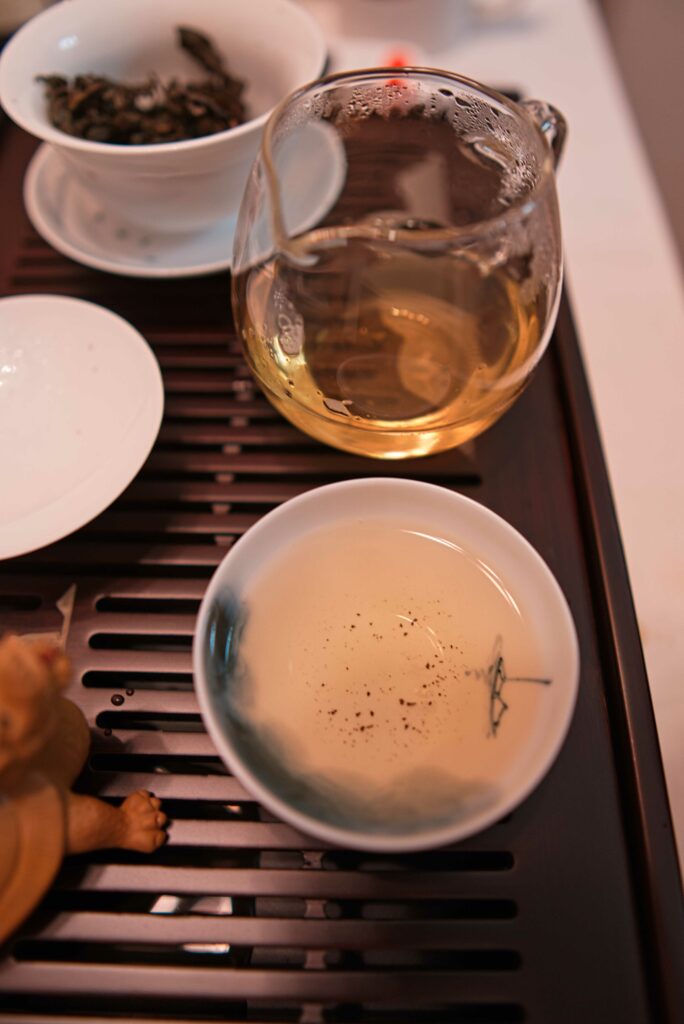 On the same trip I visited be-oom. London's first Korean tea house offers teas from small farms in Korea and tea ware. You can taste their teas in the tea room or take it to go.
A trip to London is not complete without a visit to Postcard Teas. A tea company that only sells tea from small producers and let's you know the location and name of the producer! They also have a range of beautiful tea ware and other accessories.
Isn't it a joy to use one's new teaware?
After properly preparing the new black clay Yixing teapot here are the pictures of the first time brewing a Da Hong Pao with it.
Here are two handmade Japanese teacups with Shino glaze made by Kato Juunidai. With use the fine craquelure will become more visible. I use one cup solely for Japanese green tea and the other for Japanese black tea. I wonder if the different teas will result in a different colouring and will see how the cups develop over time.
The Copenhagen Sparkling Tea company has created a special way of drinking tea. Using blends of different teas, they created five  sparkling teas. It reminds you of a lovely Prosecco but either without any alcohol or with 5% alcohol. Even non-tea drinkers love it!
Tea is not only used to be drunk on its own but also as an ingredient for food and drinks. As I am partial to gin, I definitely had to try a few that use tea as an ingredient. The Ki No Tea surprised me the most with its aroma and taste, as the tea is really noticeable. All of them are good choices to drink!
Take 2: Another try of "Making a Matcha" video. This time with audio!
After attending the Japanese Tea Marathon the last summer I wanted to know more. The Global Japanese Tea Association that organized it also offers online tea courses. So I grabbed the chance and took part in them where I learned a lot and had the chance to taste and compare quite a lot of different teas. It was very informative and fun!
Fortnum & Mason has this lovely box filled with three different Christmas teas (black, green and a fruit infusion, all in teabags). It's a good way to try them out or you can give it as a present.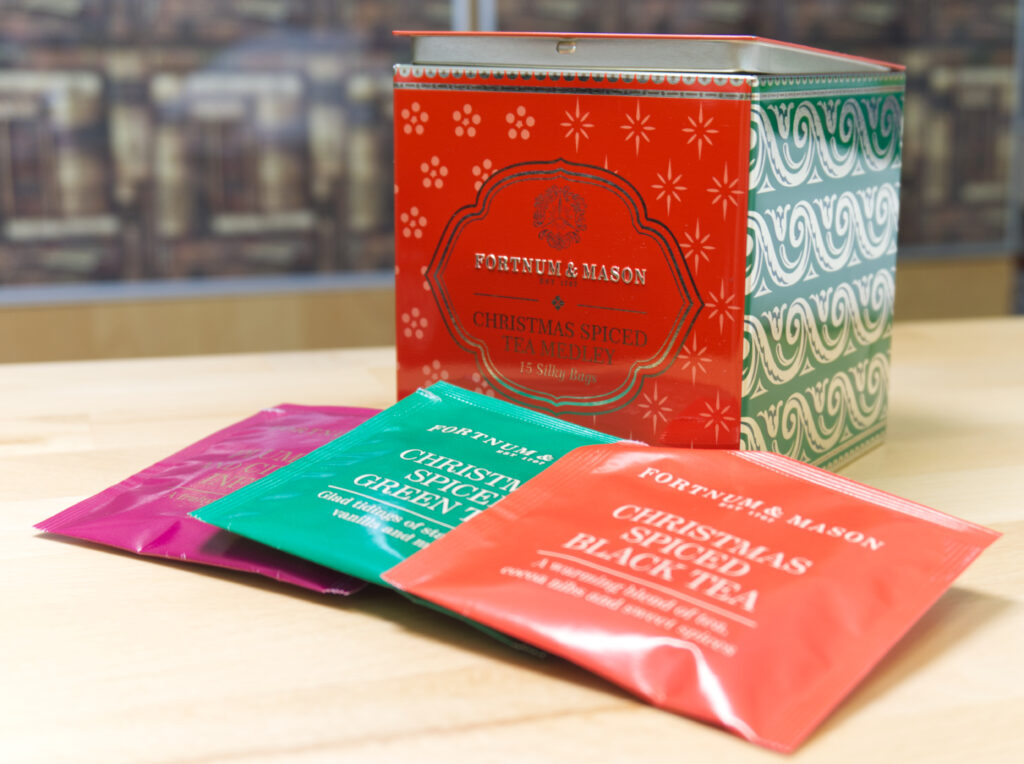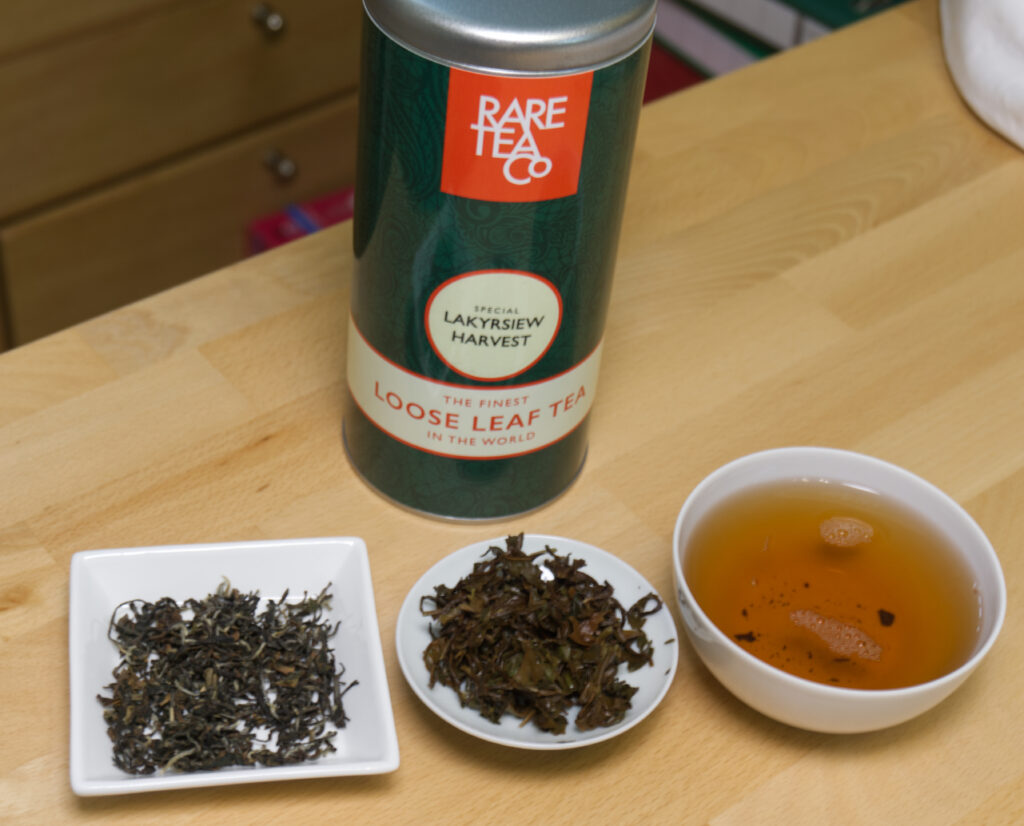 A black tea from the Lakyrsiew tea garden in Meghalaya, India, found at the Rare Tea Company. The aroma when you open the package is wonderful. This tea has a malty flavour with notes of vanilla and biscuits.